Brought to life by Polish artist Filip Pagowski for Comme Des Garcons, the PLAY line icon is one of the most recognizable in today's fashion trends. Sported mostly by celebrities, it has become very popular that you will find imitations of it almost everywhere.
Of course Converse couldn't get left behind and made a collaboration with the famous line on it's own iconic Chuck Taylor sneakers.
Converse's concept of the Comme des Garcons PLAY line series is also on point. Marked by the red heart logo, the All Star Chuck '70 Comme Des Garcons PLAY line is a collection of monochromatic unisex sneakers aimed for those who love simplicity on their footwear.
The collection comes in plain white color as well as in plain black and features both high-tops and low-tops canvas. Other marks of the simplistic design are the vertical lines at the back in opposing color and a translucent Converse All-Star logo patch on heels.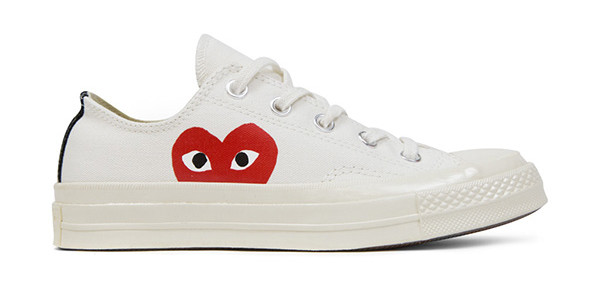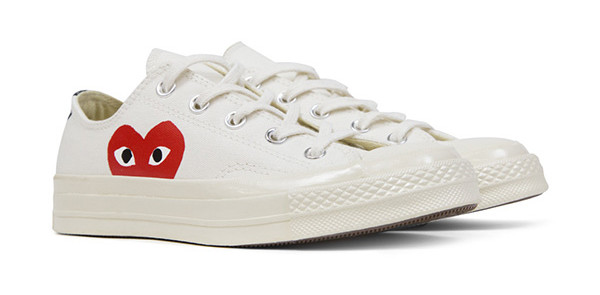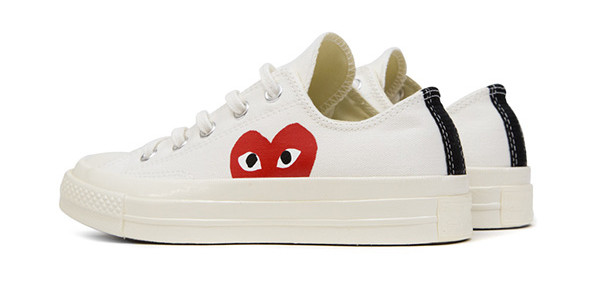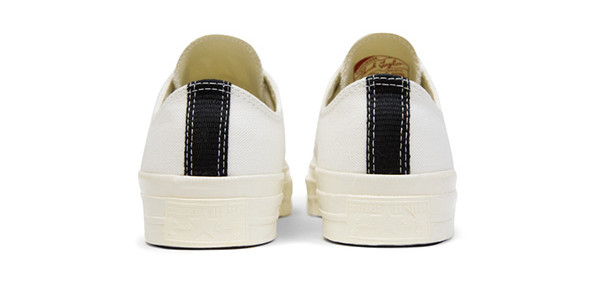 Priced at $120,  you can get a pair of these sneakers at featuresneakerboutique.com