Converse successfully collaborates with French fashion house, Maison Martin Margiela, and recently announced the worldwide launching of the brand's most awaited second sneaker collection.
This latest collaboration effort known as the Converse Maison Martin Margiela First String collection produced the original and widely-known white overpaint concept. The said idea was also featured on canvas sneakers, specifically the famous ultra-soft premium leather, Converse All Star Chuck '70 Jack Purcell sneakers. The said leather of choice changed the usual inner and outer layers of the sneakers' style to be of class and comfort. In addition to that, they also used hand-painted white color upper part for the sneakers, emphasizing simplicity and beauty of this world-renowned footwear.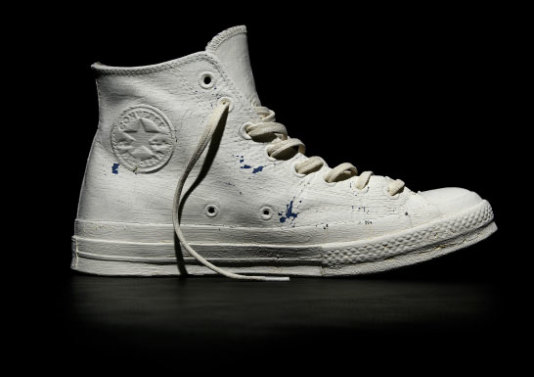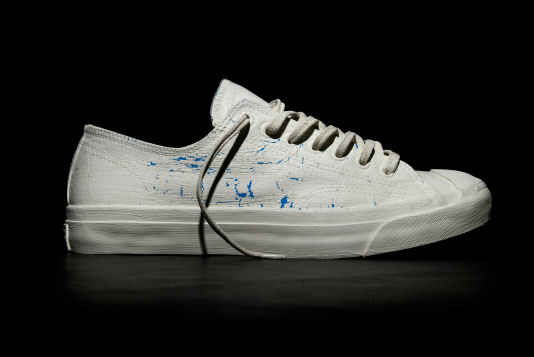 When the sneakers are used often, it's tendency is to loosed the paint's hold, which then cracks during the process while beautifully revealing the white-masked bold color. Of course, the Maison Martin Margiela logo is also incorporated on the tongue part of the sneakers, visually accentuated with painted in four different colors or with plain lace details of choice.
Maison Martin Margiela reportedly stated that their company is "pleased to offer a new expression of such a great collaboration between Converse (and the Maison)," also adding that "the story of two like-minded brands continues with the evolution of the sneaker collection where personal expression is at the forefront, revealing the expression of vibrant colors shining through an incognito white coat that ages with time."