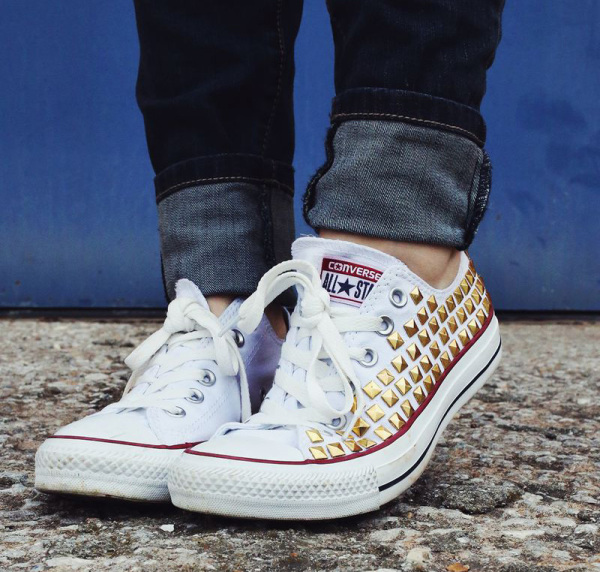 The best way to wear Converse is being comfortable and confident IN them. Not only that, many Converse-lovers nowadays tend to 'tweak' their shoes to express their creativity and style.
Although there are already many available custom-designed Converse shoes, there are still other ways to stylize the shoes in the trend and fashion that they like.
Not that much of a large budget is needed to achieve in styling them. We came across this great article from Abeautifulmess.com which gives us idea on how to make your own DIY studded Converse.
All you need to have is any kind of stud that you like (choose from a wide variety of shapes, sizes, and colors) and a heavy duty glue for great adhesion.
Plain-colored Converse makes the best 'canvass' for studded style. Just make sure that the studs would be in contrast with the main color of your shoes. Now you can make your own studded Converse with these 3 easy steps:
Clean your Converse shoes thoroughly. Dust and wet/damp areas tend to counteract the adhesive that you would use in attaching the studs;
Arrange the studs in any way that you like, making sure that they stick well to the fabric; and
Let your shoes dry in normal room temperature before using them.
For best results, styling can be done in an open area and during the day so that there is still enough time to have it air-dried. Extra studs would also come in handy just in case some of them would fall out.