We have featured Kristen Stewart's indisputable love for Converse Chuck Taylor shoes even on red carpet. Now we're featuring her again spotted wearing two different shabby hi-top Chuck Taylor shoes within a week.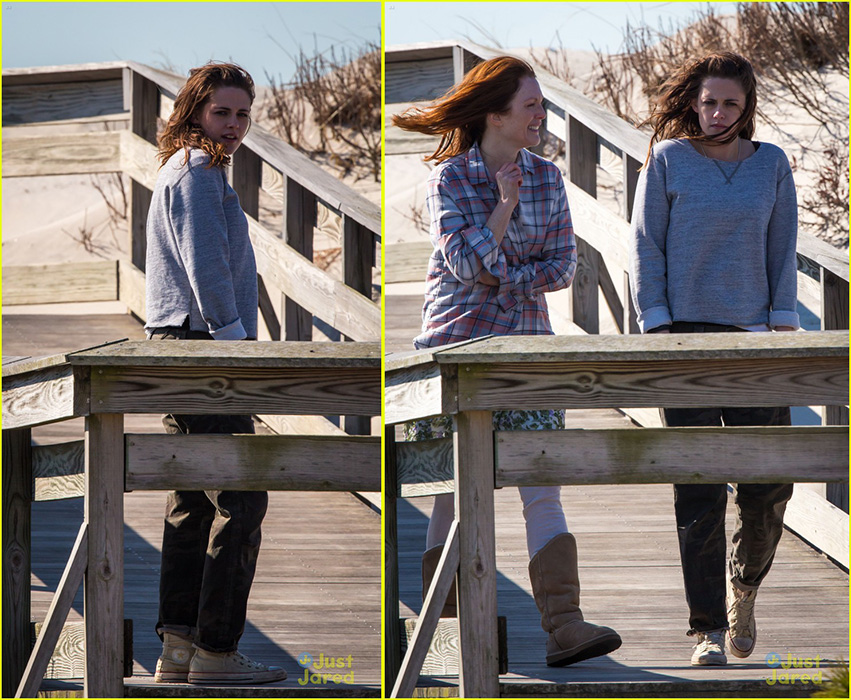 The photo above was taken March 21 while on the set of her upcoming movie, Still Alice, with co-star Juliane Moore, she was wearing a shabby white hi top Converse Chuck Taylor shoes. I think that goes well with the character she plays in the movie.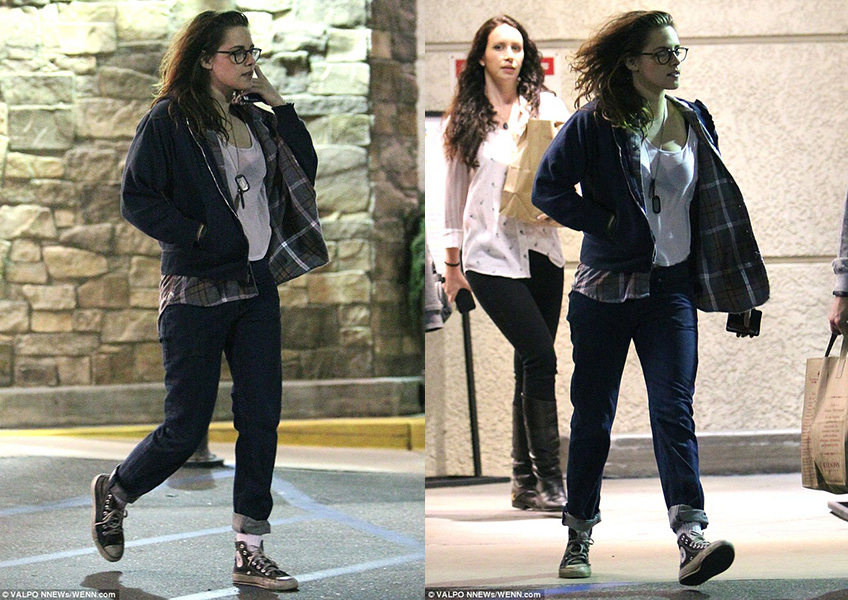 Seen here on March 27 make-up free and wearing a (still) shabby Black Hi Top Converse Chuck Taylor while out and about with a girl friend in LA. We just love how she keeps her low-key style when not on the spotlight, as opposed to many young celebs nowadays. It goes to show she is really down-to-earth and that's just one of the many things we love about her!