Wearing platform heels is the new trend for ladies who wants to go sexy and taller at the same time. With the trend's increasing popularity, Converse launched their Chuck Taylor All Star Collection by the Converse Platform Plus Sneakers for the Spring/Summer 2014 collection with new and exciting designs for ladies and girls alike. The collection boasted the popular hidden wedge which could obviously increase the ladies' height when worn.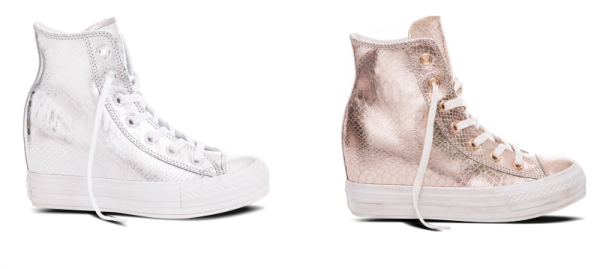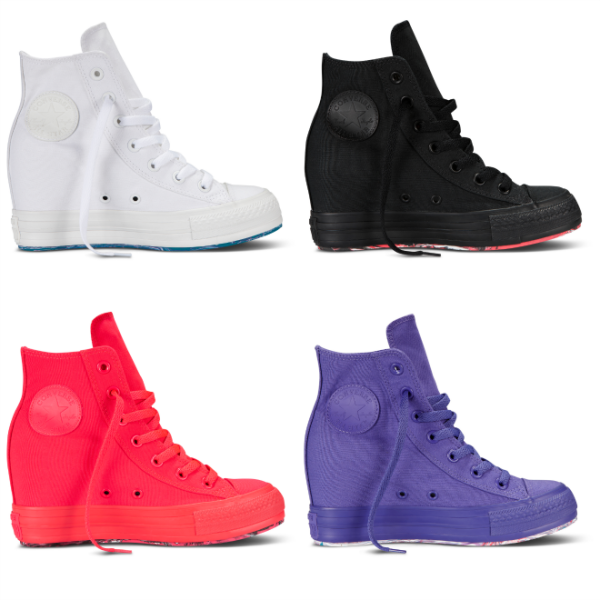 The brand's new designs include leather materials with animal prints embossed in the fabric which comes in Silver/White and Rose Gold/White color combinations. If you want a laid back design, you can also go for the Platform Plus which comes in plain color with a twist. It has a tie-dye designed sole which gives your feet an added color. The plain colors are stunning white, bright pink, purple and all black platforms.
Converse also launched another sneaker collaboration with widely known fashion house Maison Martin Margiela. The Converse Maison Martin Margiela sneaker collection can be purchased at selected Converse First String retailers, Converse San Francisco, Santa Monica and Soho stores, Maison Martin Margiela stores, Converse.com.