Michael Fassbender is one of the most versatile Hollywood actors at present. Before making it big, he has worked alongside A-list actors like Brad Pitt, Christoph Waltz and Josh Brolin. His movie trademark is starring in Steve McQueen's movies as he is known to be close friends with the brilliant director. He is also known for being a risk-taker in choosing characters he plays. His first leading role was in 2011 movie Jane Eyre, but his role as a sexually addicted Brandon in the movie Shame is what brought him in Hollywood light. He was nominated Best Actor for that movie by major award-giving bodies.
What we are sharing in this post is his funky side where he was spotted many times in different events wearing our favorite Converse sneakers. And he has one favorite, a gray Converse! Or perhaps, it's just the color and he's got many pairs?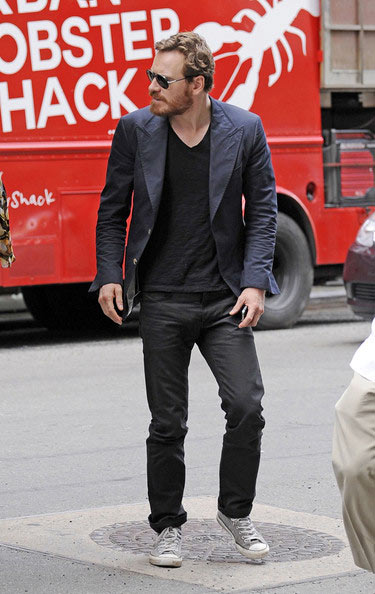 Arriving at a hotel in New York city, he is looking stylish in an all-back outfit and worn-out gray Converse.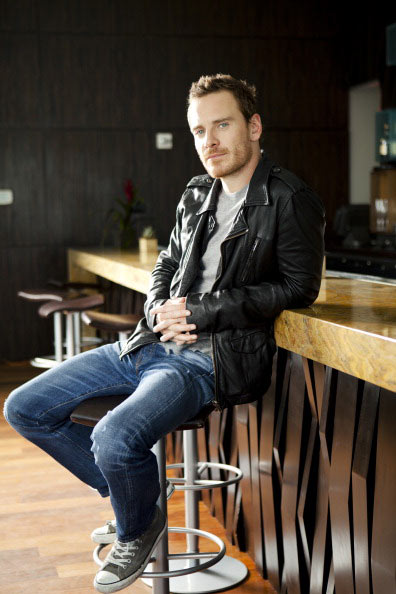 Seen here posing for a photo shoot in denim jeans, gray shirt and black leather jacket.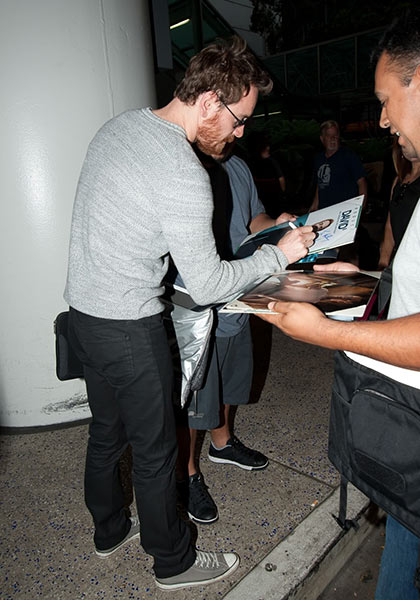 He was also spotted at the airport wearing the same gray Converse with a matching gray shirt and black pants, autograph signing and getting friendly with the fans. What a cool bloke.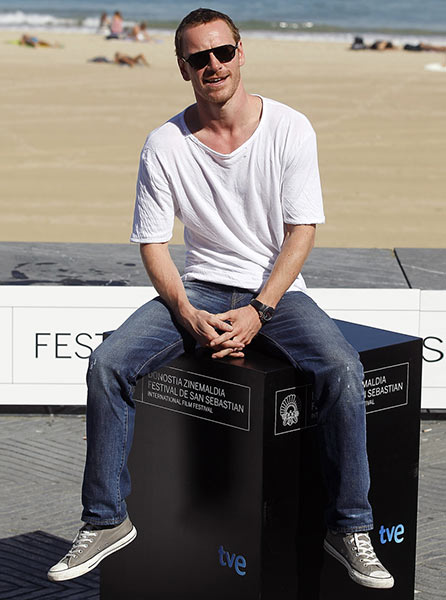 Attending San Sebastian Film Fest in Spain and promoting Shame at the same time. Ugh! Even dressed down he looks stunningly gorgeous!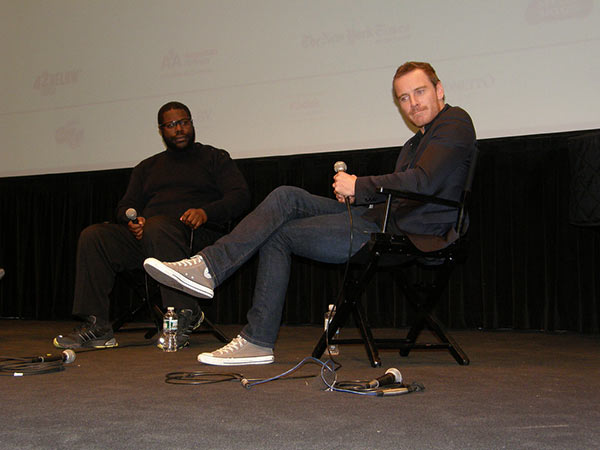 Here he is at the stage with director Steve McQueen at New York Film Festival press conference, while promoting their movie Shame. He seems to be comfortable wearing Converse in just about any occasion.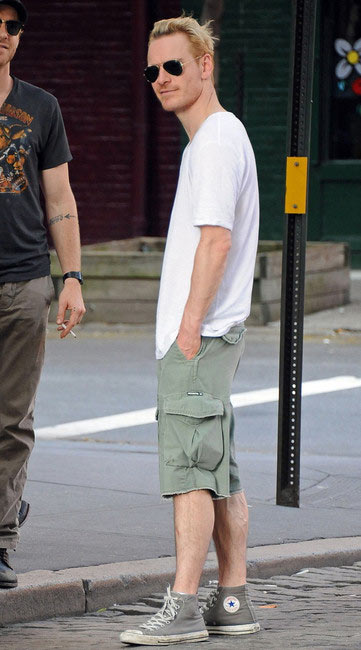 Spotted again wearing a white shirt and army green cut-off shorts, this is the most casual look we have seen of him. This goes to show how down-to-earth he is and that being famous does not require having a million dollar shoes!