Star Trek: James T. Kirk and Spock on Converse
I know we already posted Zachary Quinto in character as Sylar wearing a Classic Black and White Chuck Taylor High Top Sneakers and again he is spotted wearing another Chucks along with his Star Trek co-star Chris Pine. The photo below is courtesy of Paramount Pictures and obviously this was another promotion for Star Trek and Converse as well. I've seen the movie twice and to be honest it was really good. James T. Kirk and Spock might have some different point of view and principles but they both have the same taste for sneakers.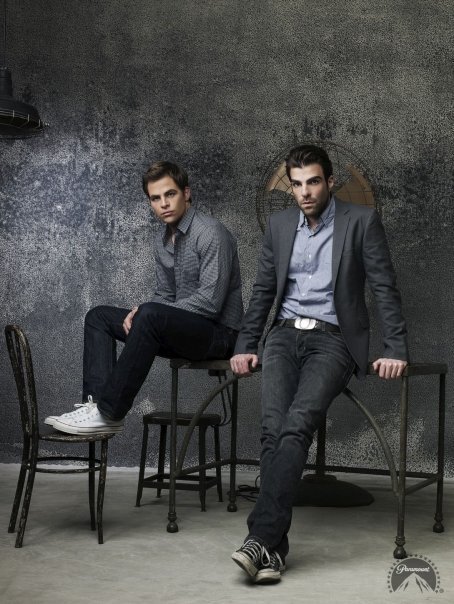 With the 'reboot' success of Star Trek, it won't be long until we will hear a future sequel.