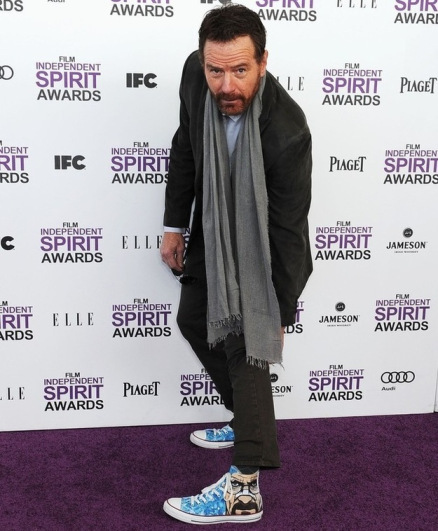 We recently posted an article showcasing Converse Chuck Taylors inspired by 3 best shows in American television. One of the designs include Breaking Bad featuring an illustration of the show's bad-ass character, Walter White.
Just when we thought this was the coolest thing, we ran into an article with Bryan Cranston, the actor who played the famous role, wearing chucks with that exact same design!
It looks like the actor became fan of the awesome sneakers, bought a pair for himself and wore it to the Film Independent Spirit Awards show. Ain't that another reason to love Walter White, err..Bryan Cranston!