Converse Chuck Taylor All Star Flower Print Collection
Last summer, Converse launched the All Star Flower Print Collection as one of their Summer 2014 collection for women. The exclusive design incorporates flower prints into the classic Chuck Taylor canvas bringing that fresh summer feel to the sneakers. If you love floral prints on your outfit, this is definitely a great add-on.
The shoes come in orange, blue and purple base colors surrounding the flower print elements. Aside from the refreshing design print on upper and inside, it also comes with a thicker white sole making you look a little bit taller with the shoes on. The all white logo patched on the heel, as opposed to the usual black logo by Converse, is also a great idea leaving the floral upper as the most eye-catching.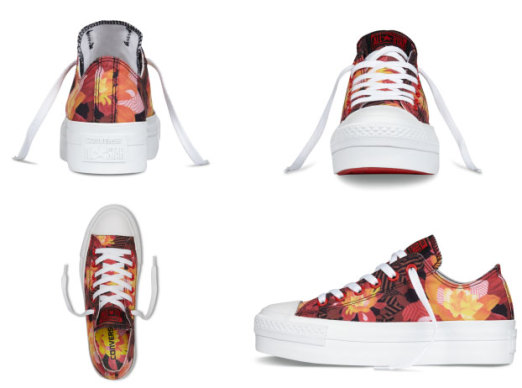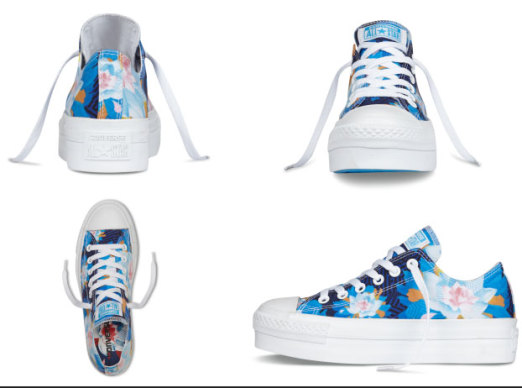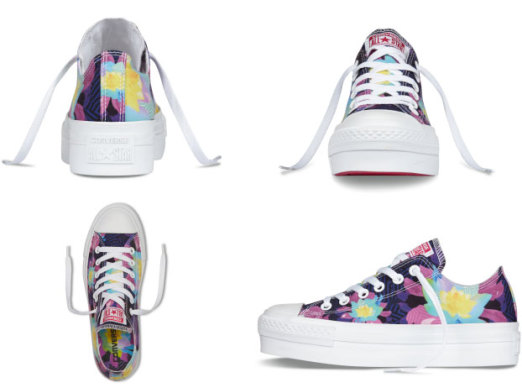 Images by Converse