What we all know is that Chuck Taylor shoes are worn with a hip or simple "everyday" get-up and a formal dress is worn with fancy high heels. Well you don't think formal dresses actually looks  cool with a pair of Converse chucks.
Look at Emma Watson on these photos. She was wearing a blue silk dress that looks formal and a pair of red low-top Converse Chuck Taylor shoes with black and gold laces. The picture was taken in 2005 during a photocall in London for Harry Potter and the Goblet of Fire. On her right side is Rupert Grint, Harry Potter co-star, who also looked cool wearing gray Converse shoes. On her left is Daniel Radcliffe.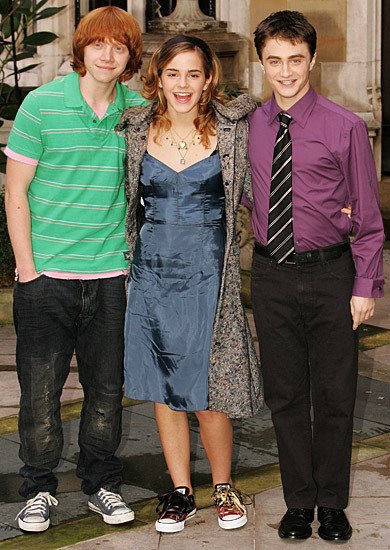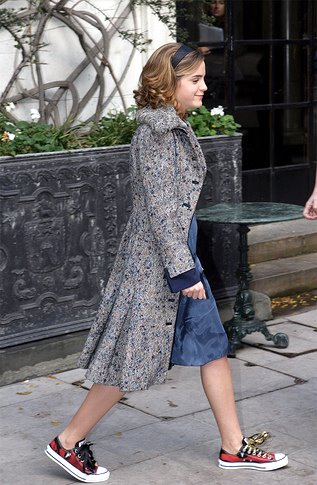 This pair of Converse shoes is rare. But you can find similar Converse shoes at PunkYourChucks.com for sale. They have created their own version of the shoes due to requests of many Chuck Taylor lovers.